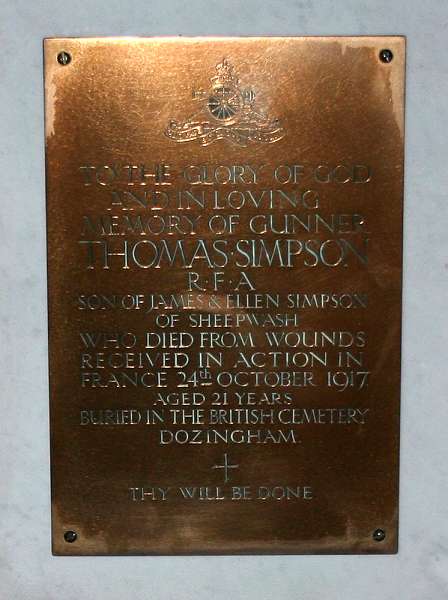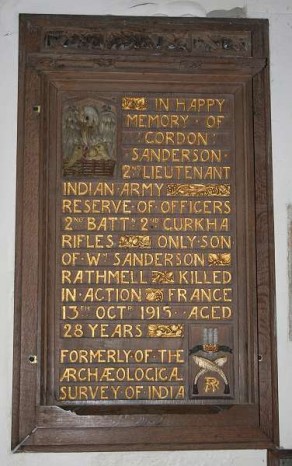 WW1
Those Who Died
Captain John GELDARD Royal Marine Light Infantry son of Christopher & Janet S Geldard died on Active Service 26th August 1918.
2nd Lieutenant Ernest PARSONS West Riding Regt died and buried Salonica 25th August aged 25 years.  Son of Richard & ML Parsons of Rathmell
Private Robert PARSONS 8th North Staffordshire Regt son of Robert & A Parsons died at Wineroux, France of wounds received in action 24th April 1918 aged 31 years ,interred at Boulogne.
2nd Lieutenant Gordon SANDERSON Indian Army only of son W Sanderson Killed in Action 13TH October 1915 aged 28 years.
Gunner Thomas SIMPSON RFA son of James & Ellen Simpson OF Sheepwash died from wounds in action in France 24th October 1917 aged 21 years.  Buried in the British Cemetery Dozingham.